Amazon Alexa facilitates you with an entire smart ecosystem. It answers simple questions besides performing various daily tasks on your commands on the go.
Alexa sets the alarm on your voice command, but does Alexa stop the alarm by itself?
Amazon Echo Show has no button to turn it off as the Echo dot had. So, Alexa Amazon Echo Show has 'dismiss' as an option when your alarm rings. You can touch this option or gently scroll up the screen to turn the alarm off.
Not too often, but you might sometimes encounter problems and issues with Alexa. For example, some users reported that the Alexa alarm stopped by itself.
Today's exceptional smart devices come with complete instructions to get you out of any unexpected situation. So does Alexa.
You can disable it using the simple methods discussed in this blog.
Can You Stop the Alarm Without Giving a Voice Command?
Click on the action button to take action. To do that, search for the button with a single dot at the screen top.
This button initiates the activity. It wakes Alexa, but it can also turn off an alarm or timer playing. If you cannot speak for any reason, You can always turn off your alarm by using the right button.
Make optimal use of the Alexa mobile application. You can control all your timers, active alarms, and reminders using the Alexa app.
This is an ideal solution for people on vacation. They forgot to turn off their alarms before leaving home. And now they want to avoid repeating alarms.
Which Command to Use for Alexa to Stop the Alarm?
You can enjoy Alexa's voice-activated features or choose a manual method to stop its alarm.
Do the following steps to stop the alarm:
Say "Alexa." This wakes her up. She gets alert for your further instruction. Remember, if you have customized the default wake command, you'll have to use that at this point.
Say, "Alexa, stop." This command will turn off the alarm being executed at that specific time. You can also use alternative words for stop, like 'end, drop, hush, stop, abort, remove it, take a break, cancel, or silence.'
Note: Saying the word 'quiet' will only reduce the alarm volume.
User Tip: As the last thing, another way to stop the Alexa alarm can be by saying, "Alexa, stop (or cancel) the alarm."
Alexa Device by Amazon: What Alexa Offers?
Amazon Echo device Alexa serves as a voice-controlled virtual assistant. The Alexa speaker (Echo speaker) accepts voice commands to give desired outcomes. It helps us carry out routine tasks. To name a few different actions, we have:
Setting regular alarms with its alarm clock.
Setting different alarm tones and sleep timers.
Setting carbon monoxide alarms.
Scheduling disappointments and more.
Watching Echo show ーthe noticeboard display.
Setting the duration of the song.
Letting you communicate with friends and family.
Finding restaurants nearby and ordering your favorite food.
Checking movie showtimes.
Setting your favorite music tones for alarms.
Tracking your Amazon packages.
You only have to activate her, and she'll follow your instructions for the best user experience. In this writing, we will explain the basics of Alexa alarm features.
Also, the ways you can make them work best for you. Alexa aims to make your daily routine easier.
Alexa ーAlarm Features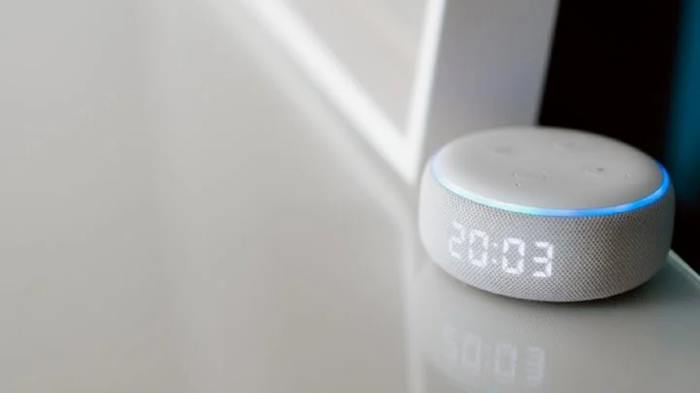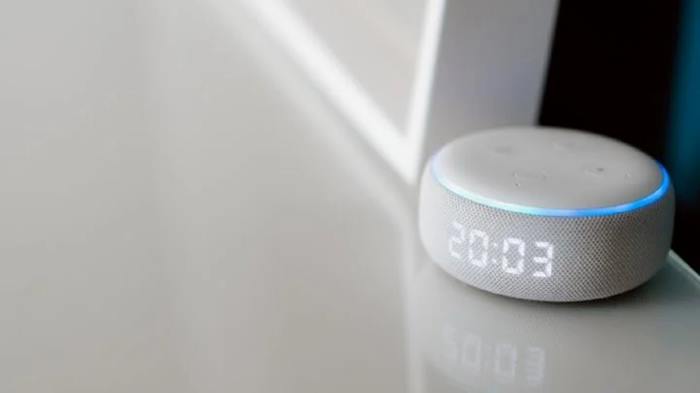 Alexa alarm's features depend upon the model of Alexa you use. You need to learn about all the controls of the Alexa alarm before you start using it.
You might be on vacation and not want to get disturbed by the smart speaker's alarm volume. The alarm goes off by itself, yet the best solution and recommendation is to switch it off yourself.
The Alexa Alarm will sound for up to 4 minutes until it turns off.
After setting the alarm on an Alexa device or Alexa mobile app, you might be thinking about how it works.
The alarm's music goes on for a few minutes if you don't hit snooze.
If you snooze, the system will stop the alarm music service for about 9 minutes before sounding again.
How Do You Fix Your Alexa Alarm?
If there are any issues with your Alex alarm, you can use Alexa's features to your advantage. We recommend the following different methods to troubleshoot those issues.
Restart the Alarm
The most common solution on the planet, restart your gadget. If you notice the alarm won't stop, turn it off and then turn it back on. To do this, you simply need to follow the steps below:
Unplug your device from the main power supply.
Let it rest for about 30 seconds.
Turn on the plug again.
Mute the Device
Mute is the button that has a microphone and line slashing through it. If it is surrounded by a red light, it indicates the 'on' state of the mute button.
At this point, Alexa will not take any of your commands. To proceed with Alexa's functions, you must turn this state 'off' and then move ahead, asking Alexa to stop the alarm.
Internet Connectivity
The good news is that Alexa alarms work without having connected to the internet. But, trying disabling the alarm through voice activation won't work.
Alexa will not be able to understand the command and will not turn it off without an internet connection. You should check your web connectivity if your alarm is not turning off in the first place.
Reminders
If none of these methods works, you must use a temporary solution.
It does not resolve the issue, but it gives you the ease of use of this feature for a limited period. Try setting a reminder by using the following steps:
Say, "Alexa, create a reminder for 9 pm." After ringing under the command, the reminder will turn off by itself in a while. This solution is temporary, though.
Can You Customize Your Alarm's Default Wake Word?
You can change your wake work in place of 'Alexa.' You can ask Alexa to change it. Say, "Alexa, change my wake word."
If you do not want to use simple voice commands, you can change the wake word by doing the following:
Launch Alexa App.
Open its Menu.
Open Settings.
Select Device Settings.
Click on Select your chosen device.
Select Your new wake word from 'Alexa', 'Amazon', 'Echo', and 'Computer.'
Note: You can also use Alexa with various other smart devices to get a full home experience.
Music Commands
Alexa allows you to customize your alarm to align with your modes. You can wake up listening to your favorite song with Alexa.
A music service linked to your Alexa account will help. Follow this link to set up Apple Music on your Alexa device.
After linking your Alexa account with your favorite music app, you are good to set up your alarm with music. The voice instruction you will have to input here should be:
"Alexa, wake me up at 4 am to Daffodils," where the last word or words will be the specific song name.
Wrapping Up
Alexa's clever artificial intelligence serves you at its best by performing various useful tasks with your voice command.
You need to call her name out to make her follow your command.
From playing your favorite song to getting the weather updates, listening to a bedtime story, or stopping your Alexa ーAmazon music alarm, Alexa routines do it all.
Learn more about Smart Home Security