Have you ever thought to protect your house with a google home security system?
If so, then this article is for you to know about the best smart home security systems available and compatible with your house.
This home automation system will make your lifestyle easier with smart features. The Wi-Fi-based wireless home automation control system control devices with integrated security and protection.
That's why this Home automation system meets all of your needs you.
In this article, I will discuss some latest security systems for your smart home to help you select the best ones for you and have a better experience.
Google Home Compatible Security System
Here are some security systems that are compatible with your google home:
SimpliSafe Wireless Home Security System
The SimpliSafe Wireless Home Security System provides comprehensive protection for your entire home.
Simply plug in the base station, install the motion sensors, attach the camera, and experience protection around the clock.
A motion sensor and a security camera enable you to monitor your house from your mobile, tablet, and computer.
It also comes with a 24-hour battery that will keep your home safe even if there is a power outage.
SimpliSafe is unique in that it does not need you to sign long-term agreements. A security that meets your needs does not require you to spend more.
Abode iota Home Security Kit
The Abode iota is the right choice if you want to have a smart, secure, and all-in-one system. It has Wi-Fi connectivity, so you can place it anyplace in your home that is within Wi-Fi range.
You can easily check and identify whether there is a problem in your house thanks to a built-in 1080p HD camera that instantly captures a clip when an alert is triggered. It also includes a motion sensor with configurable sensitivity levels.
Honeywell Security Starter Kit
Look no further than the Honeywell Smart Home Security Starter Kit when it comes to having a security system with the latest features. Just connect the gadget and experience better security in your home.
Designed to keep an eye on your home, this smart home security system comprises a camera and a few sensors.
Also, with the smartphone app, you will be alert straight to your device, and you can keep track of what's going on at your home.
If you also want outdoor security, you can get its outdoor MotionViewers. Along with other smart devices, these added features can be used to switch on lights and play sounds to discourage burglars from entering your home.
Smart Security Wi-Fi Alarm
If you are looking for the best Google Home-compatible security systems, the Smart Security System WiFi alarm System Kit will defiantly come in the top lists.
You can use it for security alarms, geriatric care, and a wireless doorbell. You may download and install all of the updates as well as adjust the system settings from your smartphone at any time and from any location.
This gesture will set off all of the alarms and send emergency signals to all of your family members, allowing for prompt rescue. You can control this with your voice command.
SkylinkNet Alarm Automation System
Even if you're far away from home, your home will be safe with the SkylinkNet SK-250 Alarm Automation System.
Everything is controlled through an app on your phone, from alarm triggers to video feeds, so you don't have to worry about your home's security.
In addition to Amazon Alexa and IFTT, SkylinkNet also works with Google Home. You can use your voice to enable the system, switch on the lights, or deactivate the alarm.
Google Home Monitoring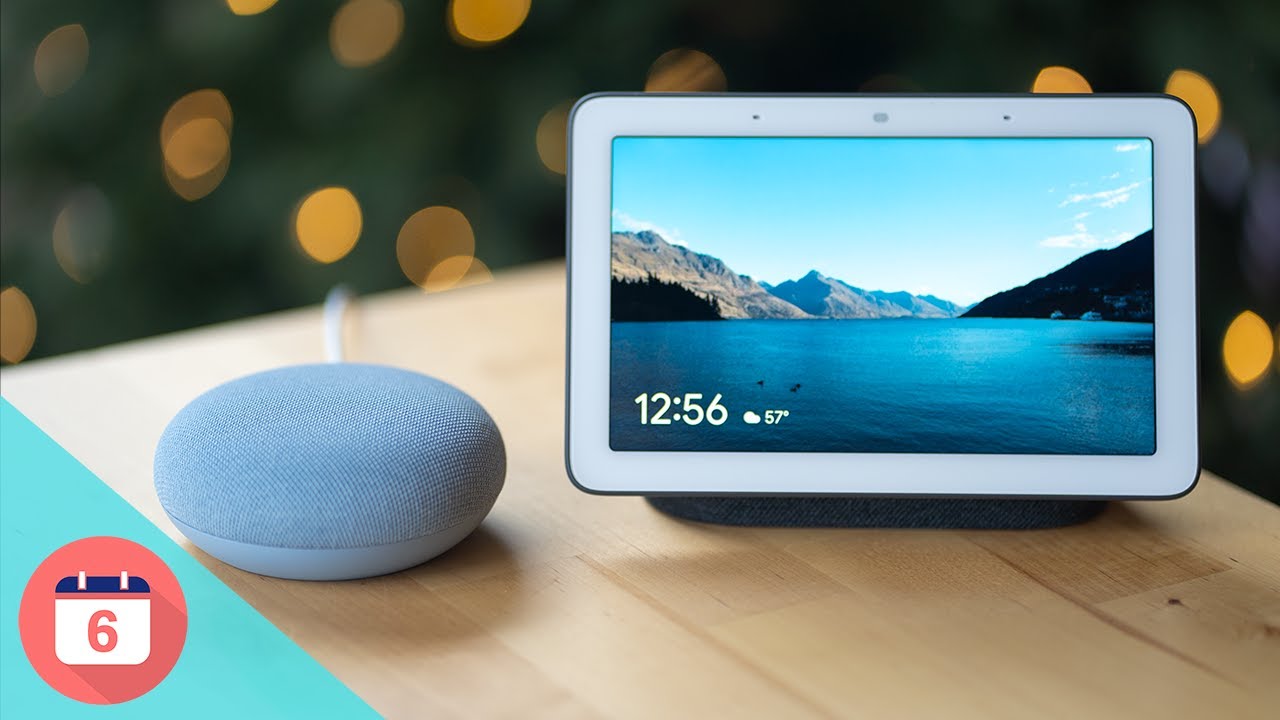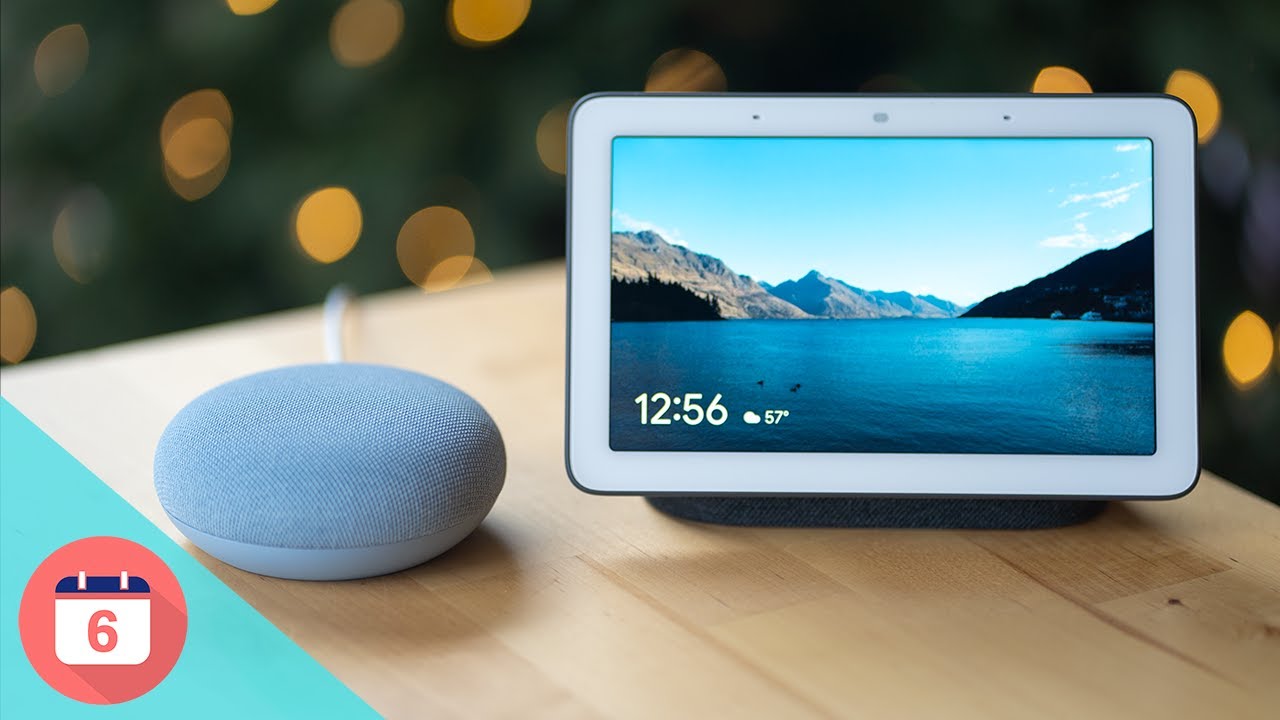 Sometimes, a question comes to your mind, "Can I use Google Home as a monitoring system?", the answer is yes.
It can be difficult to find the time for children to look after and home chores to complete.
And if you're having a child, or if you're the proud mother or father of a newborn baby or a toddler, a baby monitor should be a must-have item in your home.
A few simple steps that can make your Google Home into a monitor:
Buy Google Home security bundle: You will also get a thermostat with your purchase, which will convert your Google Home into a temperature-aware baby monitor.
Home Hub Compatible Cameras for Google Home: After you've got the Google Home Hub, you should focus on purchasing the appropriate cameras for your monitor.
You may want to save money by purchasing a less costly baby monitor, but I will highly suggest you invest in standard equipment for your child's monitoring needs. When it comes to a baby's protection, it's best to go all out rather than nothing.
Combine the two: This is the final step in setting up Google Home and a suitable camera.
Google Home Security
With a Voice Match profile set up, the voice assistants will look for your voice and use it as an identification fingerprint. Your calendar and shopping list even your YouTube playlist will be accessible only to you.
Though others can use Google Home and create a voice profile, they can't access your information.
Now, I am going to tell you how to set up a voice match with google home.
If you want to set up a face match, the procedure will be the same. So, check the steps below:
• First, open the Google Home app on your phone.
• Once, you are there, locate the personal icon at the top-right corner and click on the Assistant settings from the drop-down menu.
• Then, Select Assistant from the horizontal menu bar, scroll down, and select Voice Match from the drop-down menu.
• Now, select Add a device. The Google Home app will search your existing Wi-Fi network for devices that are compatible with it. When it is done, click on Continue.
• Select I agree from the list of options under Activate Voice Match on this device, then scroll down to the bottom of the next page and again click on I agree from the next list of options.
• Finally, follow the on-screen instructions to train Google to identify your voice.
Google Home Security System
• ADT – Best App Control
ADT Pulse is a smart home security system. Thermostats, smart locks, lights, and other smart home security products may all be controlled with ADT Pulse.
You can operate your complete security system with just your voice thanks to its Google Assistant compatibility.
ADT offers you a landline or cellular phone service, as well as a selection of home automation capabilities, indoor/outdoor video cameras, sensor systems, and medical alert devices.
ADT will also take care of the full installation process for you as an added convenience.
• Vivint – Best Home Automation
Vivint is one of the most high-tech home security systems now available in 2021. A comprehensive range of home security and automation devices are available to make your experience more convenient.
Although Vivint's systems are wireless, this is good because it means you have one less item to be concerned about when using them.
The technology from Vivint is well-designed and simple to operate, and you can easily access monitor, and control through the control panel, keychain remote, or mobile application.
• Cove Security – 24/7 Monitoring
Cove's home security system is an excellent choice if you are on a tight budget. Using 4G LTE cellular monitoring, these wireless devices keep an eye on your home, and if you already use Google Assistant,
Cove will follow your every instruction. Overall, this advanced DIY home security system is a fantastic value at this price.
The cove is accessible with the Google Home and Alexa voice assistants, as well as other devices.
With the Google Nest Hub and the new Google Hub Max, you can easily operate your Cove alarm with your voice.
It also works with other Google smart speakers and smart displays, like the Google Home and Google Home Mini.
• Google NEST Hub security systems
It is a techie's dream come true to have a home security system owned by Google.
Nest, which has been in business since the very beginning of home automation, has undoubtedly played a significant role in establishing home security as a popular trend.
Nest enables you a simple DIY installation, saving the money you would have spent on a professional installation.
However, if you have the financial means and the desire for excellence, they can also travel to your location and install the equipment for you. Although it is not the most expensive choice available, it is the most convenient.
• Brinks
With Brinks, you get great value and affordability. After merging with Live watch and Moni, you will access the finest home security and monitoring services available today.
The Brinks home security hub can support up to 40 devices, allowing you to personalize your system to meet your specific requirements.
You'll get 24/7 monitoring, LiveVoice Assist, cloud video storage, crash and smash protection, and smartphone controls with a Brinks system.
Brinks is also known for its simple-to-use systems with pre-configured functions to meet all your specific demands.
Conclusion:
When it comes to having a secure and comfortable living, the first thing that comes to your mind is to google home security.
Use the smart security system in your house and make it a secure place.
These systems have the latest unbreakable security system that ensures the safety of your home even if you are far away from your house.
Learn more about Smart Home Security