Unleashing the Potential of Your Home: The Power of Smart Technology


The pinnacle of contemporary living is a smart home, where technology and comfort effortlessly converge to create a completely automated, connected, and intelligent living environment.
Imagine being able to use your phone, tablet, or voice commands to control your lights, appliances, and security system.
Your home can become a future retreat that anticipates your every need, making life simpler and more fun.
This is possible with smart home automation. Bid manual labor adieu and welcome to a world of comfortable ease and customization.
Enter the world of smart homes now and embrace the future of living!
Our goal is to transport you to a world where lights turn on with a flick of your wrist, where the temperature is regulated by the sound of your voice, and where security is just a touch away.
We will delve into the magic of smart home automation, showcasing the myriad ways in which technology can elevate your living experience and bring your home to life.
Whether you're a tech-savvy individual or simply seeking a more convenient and secure lifestyle, this blog post has got you covered.
So, join us on this exciting journey and discover the potential of a smarter, better home
Benefits of Implementing Smart Home and Automation in Daily Life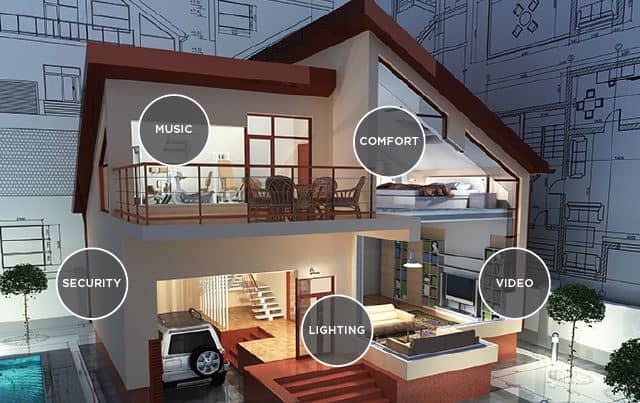 Incorporating home automation and smart technology can enhance daily life in a variety of ways.
With the help of modern technology, homeowners can automate mundane tasks like regulating the temperature and lighting in their dwellings, as well as get instant updates on any problems that may arise.
Plus, the information gleaned from these systems can be used to better manage your home's energy consumption and save money.
If you can watch and operate your home from afar, you can rest easy knowing everything is as it should be even when you're not there.
When it comes to efficiency, comfort, and connectivity, smart home, and automation technology integration represent a giant leap forward.
What is a Smart Home
A smart home is a residence that has been outfitted with technology that enables automation and remote management of numerous appliances and systems.
Lighting, temperature regulation, security systems, and appliances are just a few examples of the kinds of linked items that may be managed and monitored from a central hub or a mobile app.
Increased ease, comfort, efficiency, and safety are the desired outcomes of a smart house.
A smart home system allows you to control your house's environment with your smartphone, including the temperature, lighting, and security.
Having the ability to check in on and make adjustments to your house from anywhere is a huge boon to both your sense of security and your quality of life.
One way to move toward that more interconnected and productive future is to equip our homes with smart technology.
Types of Smart Home Automation
Our way of living in our houses has been completely transformed by smart home automation, which provides a variety of practical and cost-effective options.
Today's market offers a variety of smart home automation systems kinds, each created to satisfy a different set of requirements and preferences.
You may use speech commands to manage many different home appliances with voice-controlled systems like Amazon Alexa and Google Home.
Lighting, temperature, and other house functions can be managed easily by smartphone-controlled systems using iOS or Android devices.
Switch-based systems are simple to install and offer a clear-cut approach to automation.
Smart home automation has a solution for you whether you want to improve the security, comfort, or energy efficiency of your house.
Select the option that most closely matches your needs to make your house a smart, connected area.
1. Home Security Automation
Home automation is the future of safety and convenience in the home. You can control your house from anywhere, at any time, with home security automation.
With a few clicks on your smartphone or a simple voice command, you can lock your doors, turn off the lights, adjust the temperature, and even monitor your home with live video streaming.
This implies that you can feel safe and secure wherever you are.
In addition to enhancing your safety and peace of mind, home security automation can help you save money on your energy bills and insurance premiums.
Invest in home security automation if you want to take your home protection to the next level and experience the benefits of a truly smart house.
2. Energy Management Automation
"Automation of energy management unleashes the power of efficiency.
Say goodbye to manual data tracking and hello to a system that is more intelligent and simpler. Imagine being able to monitor, analyze, and optimize your energy usage on your device.
Energy Management Automation allows you to save time, money, and resources while simultaneously decreasing your carbon footprint.
It is time to monitor your energy consumption and embrace the future of energy management.
Upgrade to automation and discover the boundless potential of a greener, more productive future."
3. Lighting Automation
Smart home automation has transformed our way of life by making our homes more pleasant, convenient, and safe.
Lighting automation is a vital component of intelligent home automation. By automating your lighting, you may conserve electricity and improve the atmosphere of your house.
With lighting automation, you may use a smart home app or voice commands to manage the brightness, color, and timing of your lights.
Whether you want to create a comfortable environment for movie night or illuminate your living room for a party, lighting automation makes it simple to do so.
In addition, you can create schedules for your lights to turn on and off automatically, even when you're away from home, giving the idea that someone is still in the home and adding a degree of protection.
Therefore, automate your home's lighting today and enjoy the ease and pleasure it provides.
4. Home Entertainment Automation
The field of smart home technology has seen a rise in the popularity of home entertainment automation.
It combines all of your home entertainment equipment into a single platform, including televisions, sound systems, and streaming services.
You can easily and conveniently control and manage all of your entertainment devices thanks to this.
You can enjoy a better viewing experience with home entertainment automation since you can instantly access all of your favorite material.
Additionally, it streamlines your life by removing the need for many remotes and gadgets, minimizing clutter, and liberating priceless space.
Home entertainment automation is the answer for you if you're seeking a more effective way to control your entertainment system or simply want to improve your viewing experience.
5. Climate Control Automation
Smart home automation isn't complete without its climate control automation capability.
Because of this, you can control the inside climate with a few touches on your smartphone.
Consider the convenience of being able to adjust your home's temperature from outside the building.
There will be no more hot rooms in the summer or ice-cold ones in the winter when you return home. No matter what the weather is like outside, you can always come home to a comfortable environment thanks to automated climate control.
As a bonus to the enhanced quality of life, this measure may also reduce monthly energy costs.
Modern homes can't be considered fully functional without Smart Home Automation and its ability to regulate the inside temperature.

Types of Smart Home Devices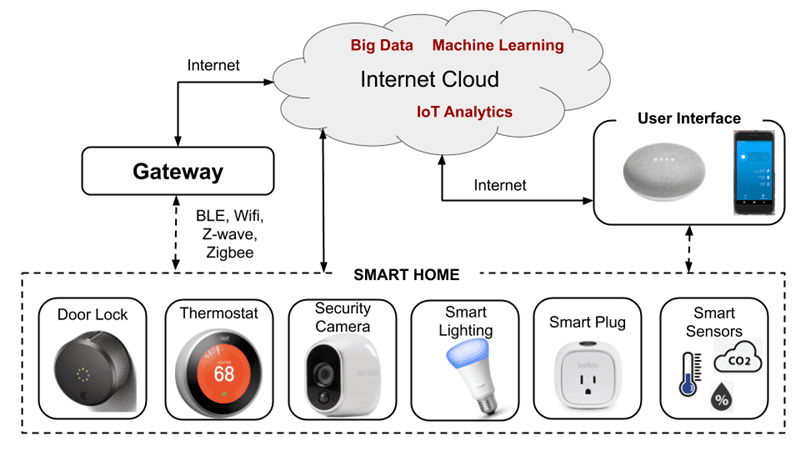 1. Wired Systems
Every smart home must have wired systems. In comparison to wireless systems, these devices have several significant advantages, such as improved dependability and security, as well as seamless integration with your home's existing electrical wiring.
Your smart home devices will function without interruption or slowdown thanks to wired systems, giving you peace of mind.
As they are immune to hacking and outside interference, they also provide an additional layer of security.
Wired systems offer a dependable and secure solution that can be easily customized to meet your unique needs, whether you're looking to add smart lighting, security cameras, or any other type of smart home device.
In conclusion, think about a wired system right away if you want a smart home that operates seamlessly and securely!
2. Wireless Systems
Extremely valuable and innovative, smart home technology has changed the way we live for the better.
The utilization of wireless systems is integral to the concept of the "smart home." There is no need for complex wiring or installation with a wireless system, and devices can be easily integrated.
You can find a smart device to automate just about every facet of your home, from the lighting to the temperature control to the alarm system to the kitchen appliances.
The ease and flexibility of controlling your home with a smartphone app or voice assistant like Alexa or Google Assistant are unrivaled.
To improve the comfort and ease of one's house, installing wirelessly powered smart home devices is a wise investment to improve the comfort and ease of one's house.
3. Hybrid Systems
Smart homes have already become a reality rather than simply a sci-fi dream! There are many gadgets available to automate and simplify your daily life, from voice-activated assistants to smart locks.
And there is no one-size-fits-all method for smart home systems. Hybrid systems come into play in this situation, providing you with the best of both worlds.
With a hybrid smart home system, you may combine different gadgets to build a unique, connected technology network that is suited to your requirements.
Hybrid systems let you do it all, whether you want to use a voice assistant to manage your lighting or a smartphone app to change your thermostat.
Say au revoir to the task of managing numerous disconnected gadgets and welcome to a seamless and intelligent way of living.
4. Smart Home Security Systems
It's no surprise that home security has evolved to include smart home security systems in this day and age.
These innovative systems are intended to provide homeowners with added security and peace of mind.
Smart home security systems provide a level of protection and convenience that traditional security systems simply cannot match, with features such as remote access, real-time notifications, and advanced security features such as facial recognition and motion detection.
There are numerous options available to fit your specific needs and budget, whether you want a system that integrates with your existing smart home setup or one that stands alone.
With smart home security systems, you can say goodbye to clunky keypads and hello to the future of home security.
5. Monitored Security Systems
As technology advances and improves our lives, smart homes are becoming more and more popular.
Monitored security systems are one category of smart home appliance that has attracted a lot of attention recently.
These systems not only give you peace of mind by protecting your house 24 hours a day, but they also include practical and simple features that let you fully manage your home security from a smartphone or tablet.

Door and window sensors, motion detectors, and even cameras that can transmit live video directly to your smartphone are all common components of monitored security systems.
When specific events occur, such as when someone enters or exits your home, you can set up custom alerts on these devices to notify you. Additionally, you can remotely arm and disarm your system and even access live camera feeds.
In conclusion, monitored security systems are a requirement for any smart home because they provide a thorough and practical solution for home security.
6. DIY Security Systems
Gone are the days of traditional home security systems that require hefty installation fees and contracts with a third party.
Enter the era of DIY security systems, where you are the master of your castle (and safety). These smart devices allow you to keep a watchful eye on your home from anywhere, at any time.
With features like motion detection, remote access, and real-time notifications, you can customize your security setup to fit your specific needs.
Whether you're tech-savvy or just looking for a simple solution, there's a DIY security system out there for you.
Don't let a professional tell you how to protect your kingdom take control with a DIY security system today. Your home will thank you for it!
Types of Smart Home Devices: Comparison of Different Systems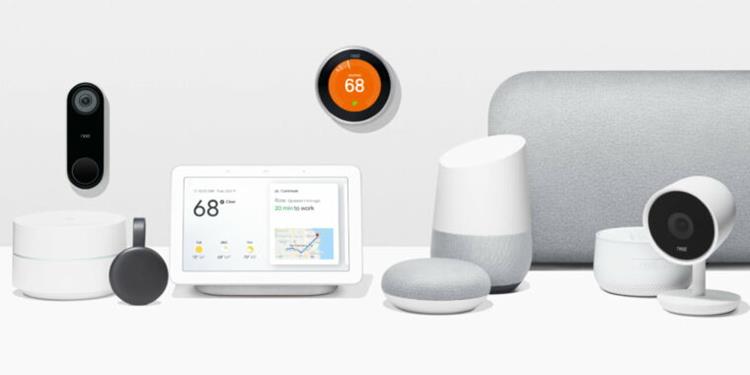 The introduction of smart home technology has improved our quality of life in numerous ways. It's important to learn about the various options for smart home systems before making a final decision.
Hub-based systems, standalone devices, voice-controlled systems, camera-based systems, and automation systems are the most common varieties of smart home technology.
Each system has its own set of advantages and disadvantages; you should carefully weigh your options before settling on one.
There's a smart home solution for everyone, whether they want hands-free light and temperature control or to monitor their property with smart cameras.
Popular Smart Home Devices and Systems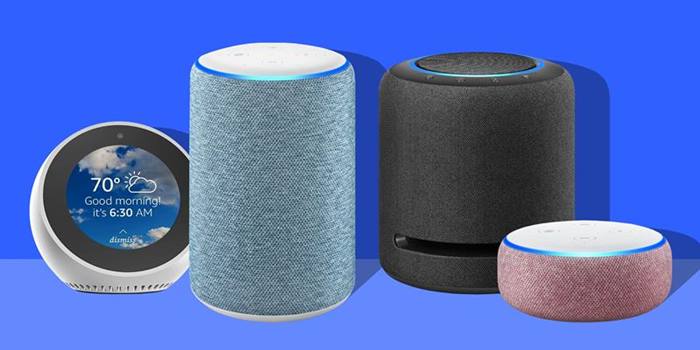 Are you tired of manually regulating the temperature in your house or fumbling with many remote controls?
It's time to switch to the smart systems and technologies that will power home automation in the future.
You can easily control and automate numerous areas of your house thanks to these cutting-edge technologies.
The usefulness and comfort of any house can be improved with a wide variety of smart devices and systems, from lighting and temperature management to security and entertainment.
Smart appliances and systems are the solutions whether you want to make your house more energy efficient or smarter and more convenient.
The Amazon Echo, Google Nest, and Samsung SmartThings are popular choices with simple voice-controlled interfaces and built-in smartphone apps.
A smarter, more efficient house with smart gadgets and systems is here to replace your old, inefficient ones.
Smart Home Entertainment Systems
We now consume and appreciate media in our homes in a completely new way thanks to smart home entertainment systems.
These systems are made to be simple to use and intuitive, and they interface with other smart home gadgets to provide a smooth user experience.
With well-known gadgets like Google Home, Apple Homekit, and Amazon Echo, you can conveniently stream music and videos, manage your lights and heating, and even conduct hands-free phone calls.
Modern smart home entertainment systems are not just practical; they are also fashionable and aesthetically pleasing, integrating with your home's design.
These systems, which support the newest streaming services and have features like voice control and automated upgrades, are the home entertainment systems of the future.
Smart home entertainment systems are a need, regardless of whether you're tech-savvy or just searching for a practical and effective way to enjoy your media.
Smart Thermostats and Heating Systems
Are you tired of constantly adjusting your thermostat or coming home to a freezing house? Look no further! Smart thermostats and heating systems are the solutions to all of your temperature control woes.
With the ability to control your home's temperature from anywhere, at any time, with just a touch of a button on your smartphone, you'll never have to worry about coming home to an uncomfortable house again.
Not only do they provide convenience, but they also help save you money on your energy bills by learning your heating habits and automatically adjusting accordingly.
Don't settle for a subpar heating system. Upgrade to a smart thermostat and heating system today and experience the ultimate in comfort, control, and savings.
Smart Locks and Security Systems
"Smart locks and security systems are transforming the way we safeguard our homes and businesses. These cutting-edge technologies provide an easy and safe way to access and protect your stuff.
You may have peace of mind knowing your assets are safe with features like keyless access, remote control, and real-time monitoring.
These systems also add an extra layer of security, discouraging potential attackers and lowering the likelihood of a break-in.
Consider investing in a smart lock and security system if you want a modern and effective approach to securing your house. Upgrade your security today and get the best asset protection."
Smart Lights and Switches
"Smart Lights and Switches are cutting-edge electronics that can improve your quality of life by providing ambient illumination.
You can now turn on and off your lights with the simple use of your voice or your phone, freeing you from the burden of constantly fumbling with switches.
These high-tech gadgets not only make life easier, but they also make the place you live to look more refined.
You can make it look like someone is home by setting them to turn on and off at predetermined intervals.
You may also adjust the brightness and hue of your lights to reflect your current state of mind with the help of a mood lighting system.
Install Smart Lights and Switches today for the pinnacle of home illumination management."
Smart Doorbells
The use of smart doorbells has completely altered how we handle our entrances. This way, you'll never miss a delivery or a visitor again, and your home will be protected from intruders in a way that no other system can match.
Smart doorbells allow you to keep an eye on your doorstep from afar thanks to convenient features like remote viewing, two-way audio, and motion detection.
Furthermore, you can see who is at your door before you open it, and they deter would-be intruders.
A smart doorbell is an answer to your problems, whether you want to feel safe while you're at work or you just want to make your house more convenient.
So, do the rational thing and install a smart doorbell on your front door right now!
Smart Plugs and Outlets
Transform your home into a smart haven with the magic of smart plugs and outlets! Say goodbye to the hassle of manual switches and hello to the convenience of controlling your lights, appliances, and devices with just a tap of your phone.
These smart gadgets can be scheduled to turn on and off at specific times, giving your home a lived-in look while you're away.
With features like voice control compatibility and energy monitoring, you can enjoy a smarter, more energy-efficient home with ease. Upgrade your space and experience the future of home automation with smart plugs and outlets!
Smart Security Cameras
The way we watch over our homes and companies has been changed by smart security cameras.
Advanced features on these cameras include facial recognition, motion detection, and night vision capabilities.
You may monitor your property from anywhere at any time by using an app on your smartphone or tablet to control them.
These cameras can also store the video they record on the cloud, giving you access to it even if your camera is broken or stolen.
Many intelligent security cameras also feature two-way audio, enabling you to speak with anyone who enters your home in real-time.
Smart security cameras are a need for anyone trying to increase the security of their home or place of business due to their sophisticated features and simplicity of use.
Smart Appliances
Intelligent appliances have taken over the planet and are altering the way we live. With the push of a button, these devices can make our homes smarter, safer, and more energy-efficient.
From smart locks to smart lighting, there are a huge number of popular smart home systems and devices. With the capacity to watch and operate your house remotely, you can feel safer and more in charge.
You can do everything from your smartphone, including preparing dinner, shutting off the lights, and regulating the temperature.
Why not begin experiencing the benefits of a smarter home immediately? You will be astonished by how much more convenient and fun life can be with smart appliances. Do not delay; adopt the future of home technology immediately!
Benefits of a Smart Home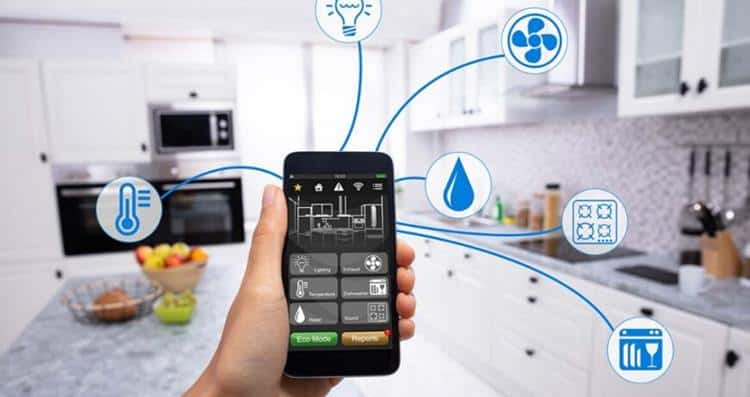 A smart home is an investment in your comfort, safety, and well-being, not just a luxury. The energy efficiency of a smart house is one of its most important advantages.
With the help of smart home technology, you can manage and keep an eye on your energy use right from your phone or tablet. This will give you a clear picture of where your energy is being used and enable you to take action to cut down on waste.
You can cut your energy costs and carbon footprint by automating lighting, heating, and cooling.
Smart home appliances can change temperatures and switch off lights when you leave the house and turn them back on when you get home thanks to features like geofencing, guaranteeing that no energy is wasted.
Upgrade your house to a smart home right now to start taking advantage of the many advantages of energy efficiency and more.
There are several advantages to having a smart home, one of which is greater safety.
You may rest easy knowing that your family and possessions are safe from harm when you install smart home devices so that you can keep tabs on them virtually anywhere.
Intruders won't be able to sneak into your home if you have features like motion detection, remote locking and unlocking, and instant notifications set up.
You and the authorities can be notified immediately if there is an entry into your house, allowing for a swift response to any threat.
In addition, for a truly connected and safe dwelling, smart home security systems can be combined with other smart home technologies like smart lighting and smart temperature control.
Knowing that your house and loved ones are safe at all times is priceless, and a smart home security system may help you achieve that.
No more trying to juggle a bag of shopping and a set of keys or regulating the thermostat with one hand.
If you want the best of both worlds, convenience, and comfort, a smart home is a way to go. You can lock the doors, turn up the air conditioning, and switch off the lights with a few taps on your smartphone or tablet.
You no longer have to wonder if you turned off the coffee maker or shut the front door. Everything is taken care of in a smart house.
The convenience is matched by the luxurious comfort it provides. Envision returning home to a comfortably cool living room where the lighting is set to your exact specifications.
It's like having a butler who never takes vacation time! Relax and enjoy the high life that a smart house may provide. Keep this in mind, and your future self will be grateful.
Improved Health and Well-being
It is now possible, thanks to the power of smart home technology, for you to assume control of your living space and make significant strides in improving both your health and your well-being.
Imagine arriving at your house to find that the temperature, lighting, and even the air quality have been automatically altered to match your preferences.
All of this may be accomplished with only a few touches on your smartphone or with voice commands.
It is the same as having a personal butler who is always at your beck and call and ready to create the ideal atmosphere for you to re-energize and unwind.
Therefore, make the most of the wonders that a smart home has to offer and turn your house into a sanctuary where you may find both health and happiness.
One of the major advantages of having a smart house is the potential improvement in property value.
A smart house is not only a luxury but also a significant asset that increases the value of a property. According to studies, homes integrated with smart home technology might command 5-10% higher market prices than traditional homes.
By investing in a smart home, you not only benefit from the numerous convenient features it provides, but you also boost the market value of your property, making it an appealing and rewarding investment.
A smart home is a terrific choice for you if you plan to sell your home in the future or simply want to enjoy the latest technology.
Automating Your Home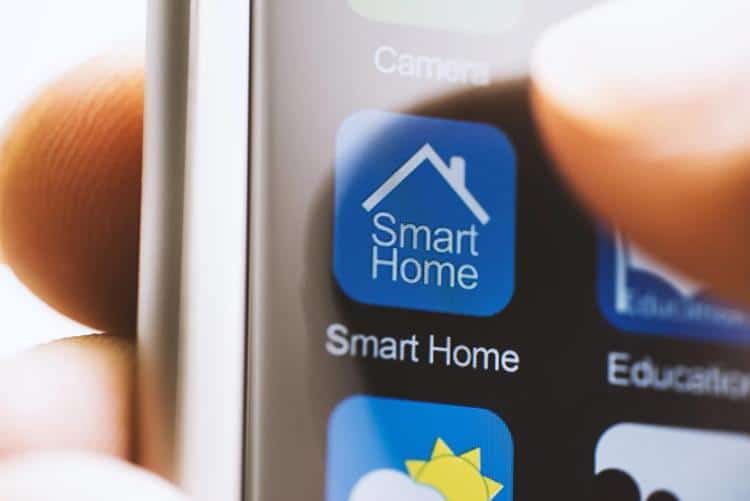 Choosing a Smart Home Platform
"Are you tired of manually controlling the lights, temperature, and security in your home? It's time to go forward and automate your home. But, with so many options available, how do you pick the best smart home platform?
Here's why picking the proper one is important: it will not only expedite your everyday activities, but it will also bring peace of mind with better security features.
Consider interoperability with existing devices, user interface, and technology reliability when selecting a platform.
Don't settle for a platform that offers few options or has frequent faults. Invest in a smart home platform that provides total control, seamless integration, and worry-free living.
It's never been easier to automate your house. Begin investigating your alternatives right away!"
Choosing the Right Devices
Home automation has grown in popularity in recent years, and for good reason. You can control and monitor your home with your smartphone or tablet from anywhere in the globe with smart home gadgets.
However, with so many options available, selecting the best devices can be difficult. It is critical to evaluate your demands and budget as you progress toward a completely automated house.
Investigate the devices that are suitable for your home and provide the functions you require.
Look for gadgets that have received positive feedback and have a solid reputation for security and dependability.
Remember that it's generally better to start small and gradually expand your automation setup rather than trying to accomplish everything all at once. Invest in high-quality devices that will last for many years.
Integration With Existing Systems
Are you prepared to transform your home into a spaceship from the future? Then, the magic of incorporating new features into preexisting infrastructures may begin.
Envision being able to manage your smart home from the convenience of your pocket, without the hassle of juggling different apps or worrying about incompatibilities.
That's the strength of a unified system. Lights, temperature, and security can all be managed with a single tap on your smartphone if you link all your smart gadgets to a single hub.
The best part? There will be no more complicated menus or crowded user interfaces, just the sheer, unadulterated joy of automated processes. Why hold off? Together, we can make your residence a technological utopia.
Home automation can free you from the tedium of flipping switches by hand.
Connectivity and networks have made it possible to manage every aspect of your home from the palm of your hand.
Envision being able to do things like turn off the lights, change the thermostat, and lock the doors without leaving the comfort of your couch.
You may now easily and quickly turn off all of your home's electronics without having to return there. Join the smart home revolution now before it's too late.
Because of advancements in networking and connection, automating your home is now easier than ever.
Why not spice up your regular life by making your house into a technological wonder? Every day becomes a new and exciting experience when home automation is installed.
Certain serious security concerns should be taken into account before automating your house, especially given the current surge in home automation.
To keep your private data safe and your home from being broken into, network and device security is vital now more than ever because of the prevalence of smart technologies.
There are a lot of safety measures you should take into account before automating your home. Securing your Wi-Fi network, using strong passwords, and maintaining software updates are all great ways to keep your house safe from hackers.
When it comes to protecting your house and private data, it's important to take every precaution possible. You may confidently reap the benefits of a smart home by giving security initial consideration. Consequently, you should make safeguarding your family and property a top priority.
DIY vs Professional Installation
Automating your home may be fascinating, make your life easier, and boost its value. DIY or professional installation can be difficult.
DIY installation is cheap but demands technical skills. If you have the expertise and time, you may save money and tailor your home automation system to your needs. If you're not sure, get professional help.
Professional installation is dependable. Professional installers will set up and optimize your home automation system. They will also maintain and support your system.
In conclusion, DIY or professional home automation depends on your technical skills and finances. Automating your home will simplify and improve your life regardless of your choice.
How Smart Home and Automation Works?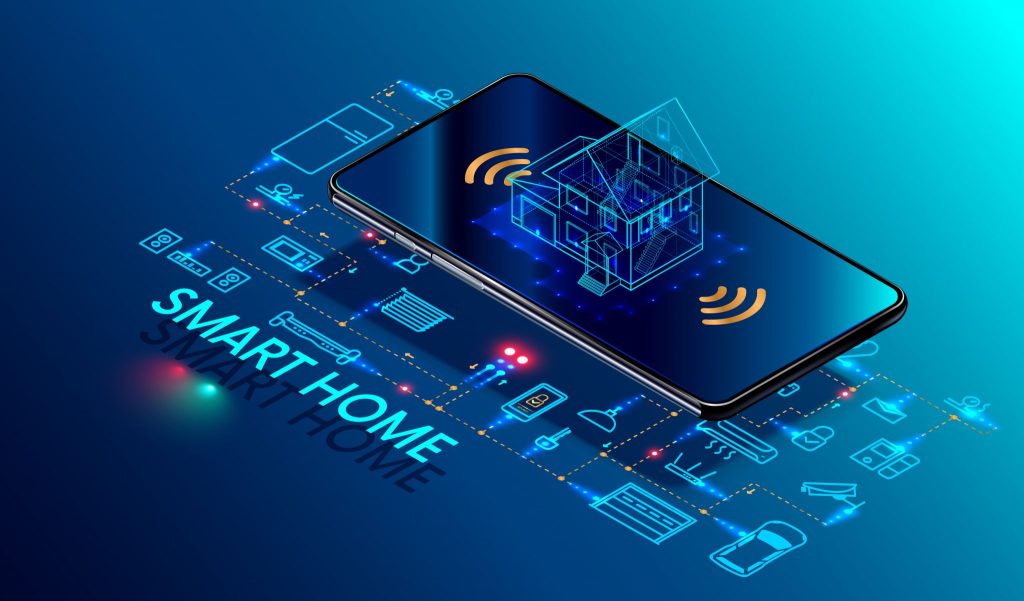 The Internet of Things (IoT)
The Internet of Things (IoT) has transformed how we live in our homes and interact with technology.
Smart home and automation technologies enable us to operate a wide range of gadgets and appliances via a central hub or a smartphone app.
These devices are linked to the internet and can communicate with one another, giving us more control and convenience.
We can now automate things like adjusting the thermostat, turning on lights, and even creating a brewing schedule for our coffee maker with a few clicks on our smartphone thanks to IoT.
The possibilities with smart home and automation technologies are limitless, and they will only get better as IoT advances. We can make our lives easier, more efficient, and safer by integrating smart home technologies.
Controlling and managing your house's different devices and appliances has never been easier than with the rise of smart home and automation technologies, which have seen a meteoric rise in popularity in recent years.
Hubs and controllers are at the heart of this technology and act as the brains of your smart home.
Connecting all of your home's electronic gadgets to one central device, such as a hub or controller, enables you to manage them from anywhere with just your smartphone or voice.
Hubs and controllers provide control and monitoring of many home systems, such as heating, lighting, and security.
Hubs and controllers are indispensable for anyone hoping to turn their house into a smart and automated space due to their powerful features and intuitive layout.
Howdy, and welcome to the wonderful world of smart homes and automation, where voice-activated technologies serve as the magical genies waiting to carry out your every wish.
You can set the thermostat, turn on the lights, and play music with just a few words. Automating your home means you won't have to get off the couch to do mundane tasks like turning off the lights or adjusting the temperature.
You can think of it as having a personal assistant, except that it is a voice-activated system that can carry out your every command.
Say what you want, and it will happen; no more fumbling with knobs and dials. Automation and smart homes improve quality of life in numerous ways.
Get ready to experience the wonder of voice-activated technology, whether your goal is to build the smartest house possible or simplify your life.
Remote Monitoring and Control
The capacity of smart homes and automation technology to simplify and improve daily life has led to its rapid rise in popularity.
With the help of remote monitoring and control, you can simply manage several aspects of your house from a single device, like a smartphone or tablet.
Smart home technology provides a hassle-free, personalized experience, from temperature regulation to lighting control. You can feel safe knowing that your house has been fortified with this technology even while you're not there.
Smart home and automation technology allow you to work smarter, feel safer, and have a more comfortable lifestyle. Modern home automation and smart devices usher in a limitless new era.
Things to Keep in Mind When Choosing a Smart Home Management Technology
Assessing Your Home's Needs
Assessing your house's requirements is the first step in selecting a suitable smart home automation system.
Make a list of the tasks around the house that you would like to have automated. Do you wish you could turn on and off your lights with the touch of a finger? Why not use your voice to control the temperature?
After settling on your needs, it's time to start looking into your possibilities. There are numerous options for home automation systems, so it's crucial to find one that works with your needs and budget.
There's a smart solution for any house out there, whether you want a voice-controlled system or one that syncs with your smartphone. Start planning how to make your house smart right now by figuring out what you want out of the upgrade.
The market for smart home automation is expanding quickly, and with so many alternatives available, picking the best solution for your house can be challenging.
Your budget should be one of the top considerations. Not only should a decent smart home automation system match your budget, but it should also provide the features and functionalities you need.
It's crucial to take into account both initial outlay and ongoing expenditures, such as recurring monthly subscription fees when comparing various systems.
While some systems might have greater ongoing fees but lower initial charges, other systems might have the opposite.
Compatibility With Existing Devices
It's crucial to take your current devices into account when selecting a smart home solution.
Not only is a system that integrates with your present configuration more convenient, but it is also more economical. Imagine having a single app that could manage your lights, thermostat, and security system!
With compatibility in mind, you'll be able to maximize the functionality of your smart home and enjoy the highest level of comfort from automation.
Don't just settle for any smart home system; instead, pick one that works with what you currently have and relish how seamlessly technology is integrated into your house.
Integrating Devices Into a Single System
The capacity of a smart home automation system to combine many devices into a single system should be taken into account.
A single platform for managing and controlling all of your smart home gadgets is provided by an integrated system, which boosts your house's overall usefulness and effectiveness.
The ability to monitor and manage all devices from one location makes this kind of system more secure.
In addition, switching between different apps or control systems is not necessary with an integrated system, which offers a more streamlined user experience.
Prioritizing device integration into a single system when selecting a smart home automation system is advised for a more effective and secure smart home experience.
Prioritizing safety and security should be your top two concerns while shopping for a home automation system.
Frustration and inconvenience are added costs to the user experience when a system is unstable or frequently crashes.
An insecure system might put your family's safety and financial data in danger from hackers. It is important to examine the trade-off between trustworthiness and safety while making a choice.
You should get the most out of your money by purchasing a system that works well with your current hardware and offers frequent software updates to keep your data safe and up to date.
You may improve the quality of your life with a smart home automation system that emphasizes safety, comfort, and ease of use.
Integration With Other Smart Home Technologies
Selecting a smart home automation system might be a difficult undertaking.
However, interoperability with other smart home technology is one of the most crucial factors to consider. This will assist you in creating a seamless and connected home in which all of your devices collaborate to make your life easier.
Consider controlling your lighting, thermostat, and security from a single phone app. That is the strength of integration. You may design a smart home environment that is personalized to your needs with integration, making your life more convenient, efficient, and secure.
When shopping for a smart home automation system, keep integration with other technologies in mind. This will ensure that you maximize your investment and build a genuinely connected home.
Comparing Different Brands and Products
You're about to start a trip that will change the way you live if you're in the market for a smart home automation system.
But how can you determine which brand or item is best for you when there are so many options? The solution is straightforward: by comparing several brands and items, you can make a choice that will elevate your home.
Don't let flashy advertising or extravagant promises fool you. Recognize your priorities, conduct thorough research, and compare various brands and goods.
You can locate a smart home automation system that checks all the necessary boxes, whether it be for interoperability with your current gadgets, usability, or security features.
Features and Functionality
Imagine waking up to the sun beaming in through your windows and the smell of freshly brewed coffee without having to do anything.
Smart home automation makes this dream possible! How do you pick the best system for your home? By prioritizing key features and functions.

The possibilities are boundless, from voice-controlled lights and thermostats to smart home security.
First, decide what you want from your smart home. Want to remote-monitor your home? Want to conserve energy and lower your carbon footprint?
Answering these questions can help you choose a smart home automation system that fulfills your wildest ambitions.
Choose a smart and connected system to make your home a paradise. With the correct features and functionality, you'll be enjoying the smart home life soon!
You may find a smart home automation system that suits your demands and lifestyle by prioritizing features and functionality.
So assess your needs and make an informed choice to reap the benefits of a connected home.
Ease of Use and Installation
"Smart home automation systems usher in an era where tedious wiring and perplexing instruction manuals are things of the past.
Home automation has decreased in price, grown more user-friendly, and is more widely available as a result of technological development.
You should think about how simple the system is to set up and operate before deciding on a smart home automation system.
You may get all the perks of a smart home without any of the hassles if you get a system that is easy to use and requires minimal effort to set up.
Look for a system with a user-friendly app, voice control functionality, and an easy setup procedure. A smart house should facilitate your daily routine, not complicate it."
Professional Installation vs. DIY setup
The correct automation solution must be chosen while building a smart house. One of the most important choices you'll have to make is whether to hire a pro or try a DIY installation.
The choice ultimately depends on your budget, technical ability level, and the intended result. Both solutions have advantages and disadvantages.
Professional installation can provide you the assurance that your smart home system is configured properly, but it can also be very expensive.
A DIY solution, however, can be less expensive but needs technical skill and may be frustrating if something goes wrong.
We'll examine both alternatives in more detail, consider their advantages and disadvantages, and offer advice to help you decide which is ideal for your journey toward a smart home.
Maintenance and Troubleshooting Tips
Selecting the appropriate automation system is essential if you're thinking of turning your house into a smart home.
With so many alternatives available, it's crucial to concentrate on the system's capacity for maintenance and troubleshooting.
A top-notch smart home automation system should have a user-friendly interface, a solid network architecture, and extensive troubleshooting tools in addition to being loaded with capabilities.
You may be sure that any technical issues that may develop will be simple to fix in this way.
Furthermore, you can avoid the stress and aggravation that frequently accompany dealing with technological issues with a system that emphasizes maintenance and troubleshooting.
Therefore, don't accept a poor smart home automation system.
Setting up Automated Routines
Have you ever wished for a house that functions like a well-oiled machine, with lights that switch off and a temperature that changes on its own?
The strength of automatic routines in a smart home automation system is all you need. You may put your house on autopilot with the help of these routines, which will relieve you of tedious chores and give you more time to unwind and enjoy life.
Make sure the system you choose has an easy-to-use interface that will make setting up and managing your routines a breeze.
Additionally, for complete control over your smart home, seek a system that is versatile and has a strong network foundation.
You won't have to worry about anything if you get the correct smart home automation system installed.
Your house will function flawlessly, allowing you to sit back, unwind, and let technology take care of the work.
Tips for a Successful Smart Home Setup
Our lives can be made simpler and easier by smart home automation systems, but it might be difficult to choose the best one.
This is why doing your homework before buying something is crucial. The following advice will help you set up a smart home successfully:
Establish your budget and needs: Assessing your house's needs and the features you want in a smart home system is the first step. You can make an informed choice if you have a clear picture of your financial situation.

Check if a smart home system is compatible with your current appliances and devices before you purchase it. You'll avoid having to spend money on new equipment, which may add up rapidly.
Ensure that the smart home system you choose is simple to install and has an intuitive user interface. You don't want to spend too much time struggling with a difficult app or confusing instructions.
Strong security measures: Your home's security is of the utmost importance. For your data and home's protection, pick a smart home system with strong security features.
You'll be well on your way to selecting a smart home automation system that suits your demands and offers a seamless and secure home automation experience by paying attention to these pointers.
The Future of Intelligent Home Systems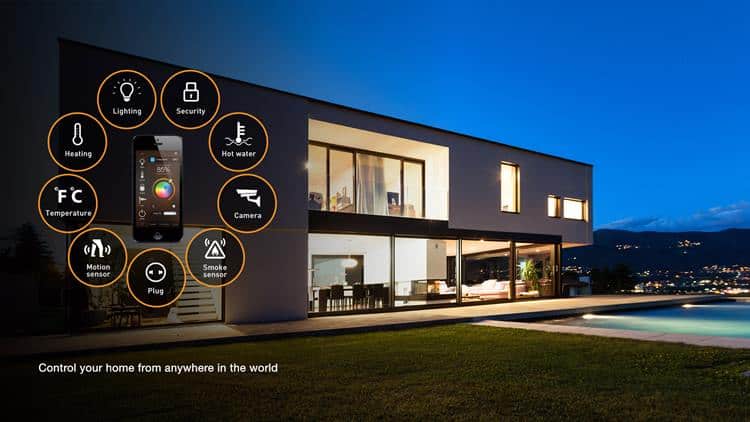 The way we live and interact with our houses has been completely transformed by advances in home automation technologies.
Homeowners can now control many parts of their houses, such as lighting, temperature, security, and entertainment systems, with just a few touches on their smartphones thanks to the combination of AI and IoT.
These sophisticated technologies boost a home's efficiency and security while also offering convenience.
The most recent home automation systems can even learn from and adapt to the behavior of the homeowner, further personalizing and simplifying the experience.
New ideas emerge daily, and technology is always changing. This makes the topic of home automation very interesting and dynamic, with the potential to change how we live and interact with our houses.
Predictions for the Future of Smart Homes
Are you ready to upgrade your home? The advent of smart home technologies is a game-changer. Imagine living in a home where you can control everything with only your voice or a few smartphone clicks.
Now, this is a functioning reality rather than merely a hypothesis. Modern technology is used in "smart" houses to provide residents with customized services that make life easier, safer, and more enjoyable for all.
Enjoy fewer utility bills, comfort knowing your home is safeguarding and meeting your requirements around the clock while you're away, and a sense of security.
Don't miss the opportunity to drastically raise your quality of life. Why not make use of smart homes now that they are available?
The Importance of Keeping up with Developments in Home Automation
"Welcome to the age of smart homes, in which technology and comfort coexist.
It is critical for modern homeowners to stay up to date on the newest innovations in home automation.
It not only adds a touch of luxury to your living area, but it also keeps you on top of home security, energy efficiency, and overall convenience.
There's no shortage of inventive technologies to up your home game, from voice-activated lighting and thermostats to intelligent locks and security cameras.
Don't pass up the chance to create a smart, safe, and pleasant environment; remain up to date on the latest developments in home automation and live in the future."
The Role of AI and Machine Learning
Imagine a world where your home anticipates your every need, understands your habits, and takes care of the tasks you dread.
This world is not as far-fetched as it sounds – the future of smart home automation is powered by the magic of AI and machine learning!
These futuristic technologies are turning our homes into smart and intuitive spaces that can think, learn, and act on our behalf.
Picture this – you're on your way back from work, and your home knows you're about to arrive.
It preps the perfect temperature, starts your favorite show on TV, and has a hot meal ready for you.
That's the power of AI and machine learning in action, making our lives easier, more comfortable, and more delightful.
So, buckle up and get ready for a ride into the future of smart home automation, where AI and machine learning are the driving forces behind a smarter, happier home!
Increased Integration With Smart Appliances and Wearables
With the proliferation of Internet-connected gadgets like smartwatches and refrigerators, the near future of technology is brighter than ever.
A move toward a more automated and interconnected way of life is taking place as a result of these developments.
Everything from smart refrigerators that place orders for more food when they detect that you are running low to wearable fitness devices that keep tabs on your every move opens up a world of possibilities.
You'll have unprecedented power over your home, health, and social life because of the enhanced connectivity made possible by this consolidation of services.
It's an exciting time to be alive, and the future of technology is only going to get smarter. Get ready for a whole new level of efficiency and comfort in your daily life!
Predictive Maintenance and Energy Management Systems
Predictive maintenance and energy management systems are likely to have a significant impact on the development of future smart home automation technology.
These state-of-the-art devices are designed to make home life easier and greener by reducing energy waste and maximizing efficiency.
Manual inspections can be reduced along with costly downtime with the use of predictive maintenance systems, which employ machine learning algorithms to forecast when appliances and systems will need maintenance or replacement.
But energy management systems do the opposite, keeping tabs on and regulating power consumption in real-time to keep everything running smoothly and economically.
Future smart home automation systems will combine these two technologies to give homeowners more power, convenience, and savings.
Emerging Trends in the Field
There are several intriguing things in store for the future of smart home automation. New developments in the industry spur creativity and alter how we conduct our daily lives at home.
The smart home, complete with voice-activated gadgets, AI, and machine learning, is no longer a futuristic concept.
Manufacturers are responding to the rising demand for smart home technology by creating cutting-edge products that are accessible to a wide range of consumers.
Smart home automation has advanced greatly thanks in large part to the incorporation of IoT components.
Smart home technology is bringing previously unattainable levels of ease and comfort to people's lives by allowing them to operate and monitor their homes from virtually anywhere in the world. Listen in to hear what the future holds for this fascinating field!
How Smart Homes and Automation Will Shape Our Lives
Envision a world where technology is so pervasive that you can control your home with the sound of your voice or the press of a button.
It's not science fiction anymore; smart houses and automation are heading in that direction right now.
Home automation has come a long way since the invention of the light switch; now, your house can adjust the temperature, turn on the lights, and start brewing coffee long before you emerge from bed in the morning, all thanks to cutting-edge technology.
In fact, the smart home represents more of a paradigm shift than a passing fad. Think of a future where you never have to search for your keys or check to see if you left the lights on.
The power of automation and smart homes, in a nutshell. Step into the future and enjoy a house that adapts to your changing needs. It's the future, and it's smart.
Security and Privacy Concerns with Smart Home and Automation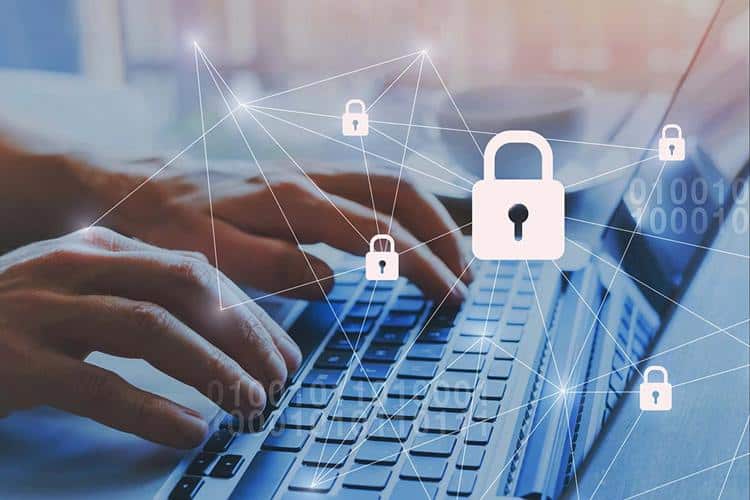 1. Vulnerabilities in Smart Home Devices
Is your house state-of-the-art technology? Did you realize that your seemingly innocuous internet-connected devices may be the key to compromising your personal safety and security?
Because of the growing number of people who own smart homes, hackers constantly seek new entry points into these cutting-edge residences.
The security flaws in smart home technologies are worrisome, as they could allow hackers to gain access to your personal information through your smart locks or other linked devices.
Don't risk having your house broken into next. Protect yourself from potential threats to your connected home by staying informed.
2. Importance of Using Secure Networks and Passwords
The security and privacy risks associated with the widespread adoption of smart home and automation technologies are substantial, despite the many benefits they provide.
Having a safe network and passwords that are difficult to crack is essential for keeping your smart home devices safe.
Protecting your home network and making use of strong passwords on each device are both necessities.
If you use simple passwords or have a public network, hackers will have no trouble breaking into your smart home equipment.
This puts you in danger of having personal information stolen or compromised, as well as financial and other critical data.
Secure networks and strong passwords safeguard your home from cyber dangers and keep your data private.
By following these guidelines, you can rest assured that your smart home is safe and sound while still enjoying the conveniences of automation.
Protecting your house and personal information should be a primary priority, so be sure you're utilizing a secure network and password.
3. Considerations for Data Privacy and Protection
The collecting and storage of personal data have become a major problem with the rise of smart devices, necessitating important considerations for data privacy and protection.
Hackers and cybercriminals are getting more sophisticated in the era of technology, which means that the security of our personal data must be a major priority.
When installing a smart home system, it's critical to select a trustworthy brand with a proven track record of securing client data, as well as to use secure passwords and to keep your software up to date.
Furthermore, it is critical to understand each device's privacy regulations and to restrict the quantity of personal data that you provide with these technologies.
As more gadgets are integrated into our homes, we must examine the security and privacy consequences.
You may enjoy the benefits of a smart home while safeguarding your privacy and security if you take these steps.
Integrating Smart Home and Automation Systems
A smart home hub serves as the command center for your connected devices, allowing you to automate and control your home from a single location.
You can adjust your lights, lock your doors, set the thermostat, and much much more with the touch of a button or voice command.
Say goodbye to the effort of handling several remotes and the aggravation of juggling various apps. With a smart home hub, you can embrace the future of home automation and enjoy a smarter, more connected home.
So, why not simplify your life by upgrading to a smart home hub today? With so many options, you'll wonder how you ever survived without it!
Connecting Devices to Voice Assistants like Amazon Alexa and Google Home
Installing a voice assistant like Amazon Alexa or Google Home and linking all your smart house gadgets together is a simple and sensible method to manage your home's electronics and entertainment without lifting a finger.
You can switch off the lights, change the temperature, and turn on the stereo all by simply speaking.
What's more, these voice assistants are always becoming better and adding new functions to make your life simpler.
Create a smart home environment that simplifies your routines and gives you a hands-free experience by combining these devices with your voice assistant.
Connecting your devices to voice assistants like Amazon Alexa and Google Home is a sensible choice whether you're a computer whiz or just searching for a quick solution.
Interconnecting Different Systems for Seamless Control
Integrating Smart Home and Automation Systems is the future of modern homes. By integrating multiple systems such as lighting, heating, and security, homeowners may enjoy seamless control over their home environment.
This integration gives a degree of comfort and convenience formerly available only in the most expensive luxury houses.
The nicest aspect of this technology is that it is now accessible to the general public and can be tailored to match the needs and tastes of any individual.
The end result is a smart house that functions smoothly and effectively, making daily tasks more convenient.
By integrating various systems harmoniously, homeowners may have a genuinely connected house that complements their lifestyle.
Summary
Make use of the latest in smart home and automation technology to give your house a thoroughly 21st-century feel. Leave hard work behind and welcome a life of ease.
The conveniences of a smart home are practically unlimited, ranging from the ease of remotely adjusting the temperature and lighting to the sense of safety that comes with installing cutting-edge security measures.
It simplifies your life and saves you money and effort in the long run. Envision yourself in a position where you are able to keep track of your energy use and make modifications that lead to a more sustainable and environmentally friendly way of living.
To enjoy the ease, security, and comfort of today's modern living, consider making the switch to a smart home. Explore the benefits of smart homes and automated systems, and step into the future.
Creating a smart home can be an inventive and exciting way to enhance your daily life and boost house efficiency. Y
You should give considerable thought to the systems and items you choose to include in your home, as well as how effectively they work together.
We advise beginning modestly with one or two smart devices and growing as you get to experience the technology.
To guarantee that your smart home systems perform correctly and securely, make sure to invest in a dependable and secure home network.
A smart home can improve your lifestyle and home if you plan and prepare for it properly.
Learn more about Home Network Security